There is a saying amongst people that practice Neurolinguistic Programming that "He with the most behavioral flexibility, wins/is happiest." This is a source of great difficulty for many with ACC and with autism such as myself who tend to see the world in a series of rigid absolutes, black & whites, as it were...we are concrete, literal, and absolutist. This is not due to obstinacy or choice, but the way we are wired, literally the way we process thought and action.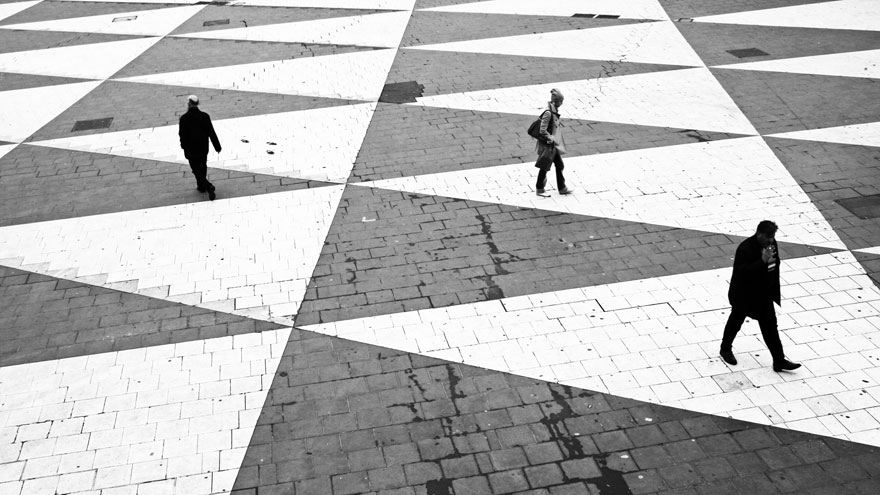 We have our own set of rules and regulations and expectations of the world; these are rigid, black and white, right or wrong with very little room for interpretation or tolerance for variability. We feel safer with concrete, predictable rules and laws that remain constant, holding to these rigid beliefs and expectations, and will likely
melt-down
if challenged or forced out of them.
This holds true for us in social situations as well, where it does not so for the neurotypical individual. We hold so tightly to our own social rules that we cannot easily read the normal fluctuations of social discourse that take place amongst people, this leaves us "flying blind" much of the time...we will misread a situation, react incorrectly, control the situation to match our expectations...and get extremely angry when they don't. If things are not the same every time, our world falls to pieces....there is no "average" or "is this 'good enough'?", no possible alternatives but yes or no.

I tend to have an overly simplistic cognitive style... This is due to problems synthesizing complex information. Those of us with ASD often artificially split decisions and social situations into two extremes: right/wrong, black/white, good/bad. One teenager with ASD said: "You need to understand that I only see the world in terms of zero's and one's, much like a computer. I don't understand anything else. It's all or nothing." This makes decisions and life much simpler.

Individuals with ASD can be overwhelmed by anxiety and their decision-making process paralyzed by understanding that most decisions are complex and involve both good and bad aspects. Therefore, in order to regulate their emotions, the person with ASD will tend to simplify their choices by dividing them into polar opposites. This gives them greater clarity and avoids the anxiety and emotional regulation problems associated with seeing the world as complex.
Truth be told, this describes me to a T, and I'm quite tired of apologizing for who I am. While I do spend much of my life trying to better myself, I do know that there are psychological and personality traits, traits of mental functioning that will never change because they are literally how I am wired on a neurological level. The difficulty I have is that those around me, even those that love me (or say they do) refuse to recognize, through either stubbornness or lack of education, that when they communicate with me, that they cannot expect me to understand complex figurative thought and language in many situations. Or they will "drop a bomb" on me, give me an unsolvable issue and stop talking to me because THEY are frustrated? (never taking into account on how they are making ME feel.)
Now, there are areas where I can and need to change, but it is a great challenge, and as soon as I shift in one area, another snaps back, over and over again, so it's a never ending battle. Some of those areas are:
Rigidly seeking predictable, static routines & activities.
Actively resisting change.
Controling all activity & interactions.
Seeking rigid routine and self-controlled activities to avoid chaos/confusion.
Having a strong resistance to following the lead of others.
Being compulsive, repetitive, ritualistic, & self-absorbed; oppositional; self-stimulating and defiant.
As I said, it is like Dr. Doolittle's Push-me-pull-you, I work on one area of this, and another area crops up, then I work on that area, and the first one pops up again, a never ending battle.
My daily life is exhausting, to say the least. I now live in a situation with little to no social contact, other than my church, and I prefer it that way...is it lonely? Without a doubt it is, but I can't handle the pain of misunderstanding and conflict constantly at my door.
I have a dear friend in my life right now, who continues to be helpful in so many ways, but they dont' understand that many times when they talk to me, they sabotage me, causing me all kinds of grief. They set me up with untenable situations, leaving me hanging, without answers, and I end up having sleepless nights and extremely anxious days, mostly because they have not learned how to communicate with me. I really care for them, but this is crushing me, because I don't know how to get the point across to them that they are doing this.
All in all, life is improving, and I'm back to writing on my blog, so you'll hear more from me in the near future. Thanks for listening.
Joseph